.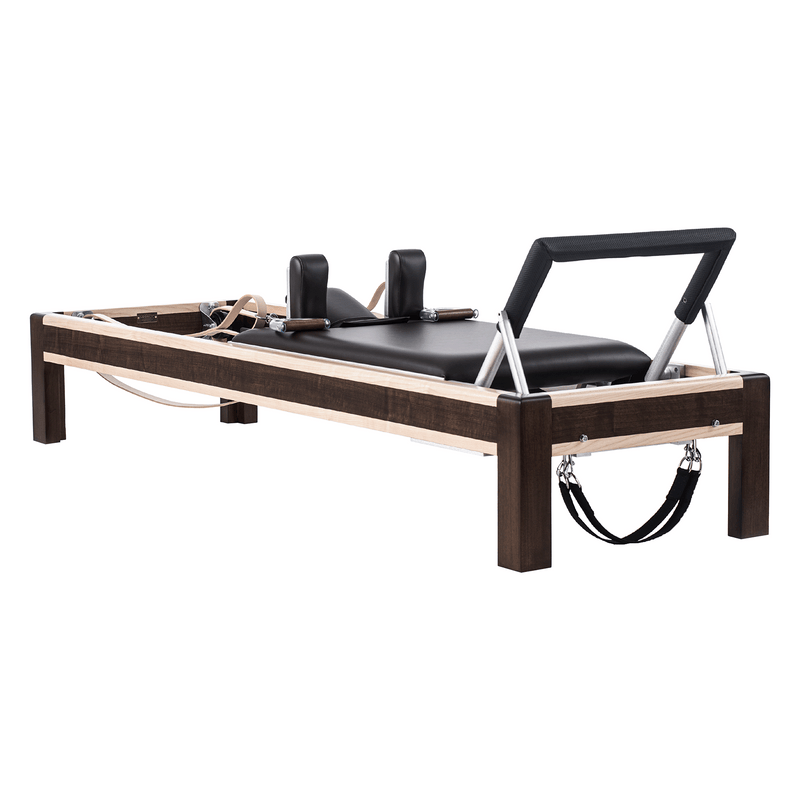 80" Walnut/Maple Reformer
Description;
Each reformer comes with;
upholstered reformer box
spring bar with hooks

one stainless steel pole 

a pair of rubber pads 

a pair of aluminum & wood handles

a pair of webbing foot straps

a pair of webbing extension straps

a pair of leather 

carriage straps

 

a pair of sandwich stoppers as standard.
We have 3cm (Firm) and 4cm (Standard) thickness foam options are available for Reformers.

* Unless otherwise specified, 4cm standard foam & 64cm stainless steel pole come as standard. 
** Foot Bar Cover requires an additional charge.   
Specifications
Length: 203 cm
Width: 66 cm
Height: 35 cm

In order to view the different upholstery color samples, kindly send us an email at info@legacyapparatus.com